Sanjana Vaswani's (S.V) Career spans over two decades across different Continents. From the early training days in Dubai to a full service hair & make-up studio in Mumbai, India and ending up with a certified New York license to practice Cosmetology, Sanjana is in an ideal environment where she is able to service the needs of women from different backgrounds and professions where she continues to thrive.
OBJECTIVE
To demonstrate great values as an inspiring professional Makeup artist to the fashion industries & conceptualize beauty.
QUALIFICATIONS
A NY state licensed cosmetologist with Extensive training in professional makeup, facial analysis, rejuvenation method, natural beauty & fashion techniques, Corrective makeup for bridal, photo shoots, society, film, stage & adaptive makeup for sp. Occasions.
Highly Experienced in Airbrush, Hi-Definition & Studio Fix, Eyelash Fixing. Different types of modern & traditional drapes of sari's & Dupatta's & Threading for eyebrows & facial hair.
STUDIO HAIR STYLING
Basic fundamentals of hair styling, Hair extensions, Blow-dry, curls, waves, Up styles & braids.
GRADUATE
Schnell Hans International School of beauty, Hair, Skin care, fashion & drapes in 1992.
IITC institute of fashion designing in 1992
Shamar Collage of beauty in 1993
NY licensed cosmetologist from NY beauty school.
OTHER EXPERIENCES
DIA charitable Events NJ
Global Runway night in NJ by Nisha Nicole
Freelanced by Bollywood celebrities like: Dipika Padokan, Priyanka Choppra, Pooja Bhatra & many more.
Travel Worldwide with different cultural experiences for fashion shows, weddings in southeast Asian counties like: Singapore, Malaysia, Hong Kong, Jakarta, Bali, Mumbai, Dubai, Arizona, Ohio, Miami, Pennsylvania, Virginia, Las Vegas & Tristate have expanded the horizons to reach out to Brides & Sp. Events Globally.
Summary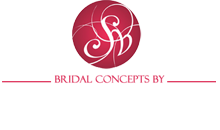 Service Type
Provider Name
Sanjana Vaswani
,
NY
-
Telephone No.516-587-1426
Area
Description
Sanjana Vaswani's (S.V) Career spans over two decades across different Continents. From the early training days in Dubai to a full service hair & make-up studio in Mumbai, India and ending up with a certified New York license to practice Cosmetology,